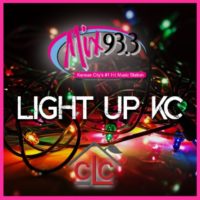 Mix 93.3 and Chris Light CO wanna spread the joy of the holidays by giving you $200 to Jose Peppers!
Guess how many LED lights are on Steve Serrano's House.….for a chance to WiN a $200 Gift Card to Joes Peppers!
Rules: The person who guesses the closest, without going over will win …and or if more then one person gets the correct answer, a random winner will be selected from the winners.