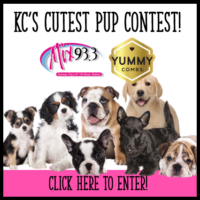 Do you have the cutest pup in Kansas City? Well, Mix 93.3 and Yummy Combs want to find you!
Listen to Steve Serrano all week long for your chance to win a prize pack from Yummy Combs, a delicious healthy treat for your favorite pup.
Plus submit your photo below to win Yummy Combs for an entire month!