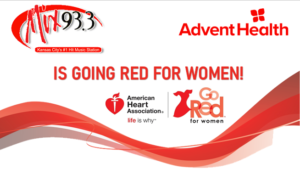 February is American Heart Month, and it's a prime time to make sure you are heart healthy.
According to the American Heart Association, lifestyle changes such as becoming active, eating a healthier diet and losing weight are the best defense against heart disease.
Did you know a few small changes can have an immediate and positive impact on your heart health?
That's why 

Advent

Health offers HEARTaware, a free, online heart disease risk assessment.
To determine your risk, click HERE
.
Advent
Health: Feel Whole.