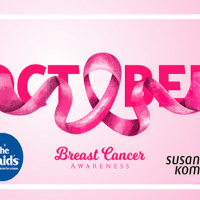 Did you know breast cancer kills more than 40,000 people each year in the United States? That's unacceptable.
Breast Cancer is unacceptable. Join us in the fight against breast cancer and help Susan G Komen help save lives.
The Maids, hard working, proud, strong, professionals make up the teams that support our business. Our local Maid's Family has been personally affected by the devastating impact of cancer. As a company, The Maids are proud to support breast cancer Awareness Month and  ENCOURAGE YOU TO GET A MAMMOGRAM TODAY.