We are counting down to the One Republic concert this Friday at the Sprint Center. Listen to win 2nd row and 1st row tickets!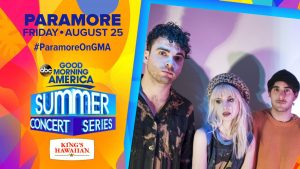 Between 7-8 is when we will make you a finalist to fly to New York to see Paramore on Good Morning America
and of course everyday we the latest in Teresa's Tabloid Trash, Daily Horoscopes and Trending Topics.
Have a great week. You deserve it! God bless.