Need answers about the important events coming up in your future? Well…we have no idea…but we can ask the Magic 8 Ball App.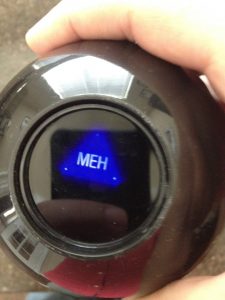 plus the latest in entertainment news with Teresa's Tabloid Trash, Daily Horoscopes with Tara and Britt, and a chance to win $10,000 with Rocket and Teresa's Birthday Game at 7:30.
Have a great day! You deserve it. God bless.