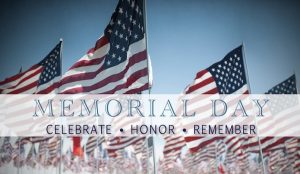 Remember to take a moment this holiday weekend to honor those that have given their lives for our freedom.
The Rocket and Teresa Show will return Tuesday morning with Tabloid Trash, Daily Horoscopes, Trending Topics and of course another chance for you to win $10,000 with Rocket and Teresa's Birthday Game.
Have a great weekend. You deserve it. God bless!