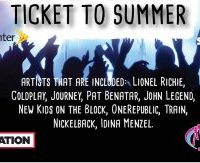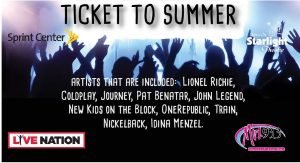 We've got the hottest names in music coming to Kansas City this summer!
Don't miss your chance to see all the artists listed below.
Listen to Mix 93.3 all summer long to score tickets to these great shows!
Get your Ticket to Summer now at livenation.com!
Starlight Concert Tickets
John Legend
Train
Nickelback
Idina Menzel
Sprint Center Concert Tickets
Mariah Carey/Lionel Richie
New Kids on the Block
OneRepublic


AND More!