"I Mom So Hard" is coming to Starlight Theatre!
Event Navigation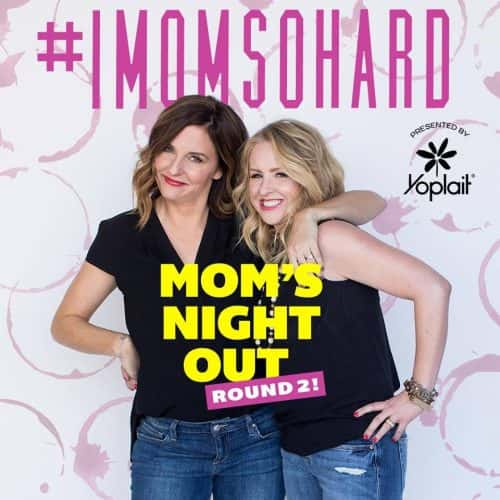 On a quest for complete world mom-ination, the creators of #IMOMSOHARD, Kristin Hensley and Jen Smedley, are touring the nation in 2018 with their new live stand-up show. Mom's Night Out: Round 2 will pack a punch(line) at Starlight Theatre on Thursday night, May 31. Tickets are on sale on Friday, March 2nd at 10am! Click HERE for ticket information!
Hensley and Smedley are moms, best friends and funny ladies who came to fame with the 2016 launch of their web series #IMOMSOHARD, which quickly went viral. Together they discuss the good, the bad and the funny about Motherhood – all with the help of a bottle of red wine!
Related Events