Update from Micah: From April 18th – April 26th!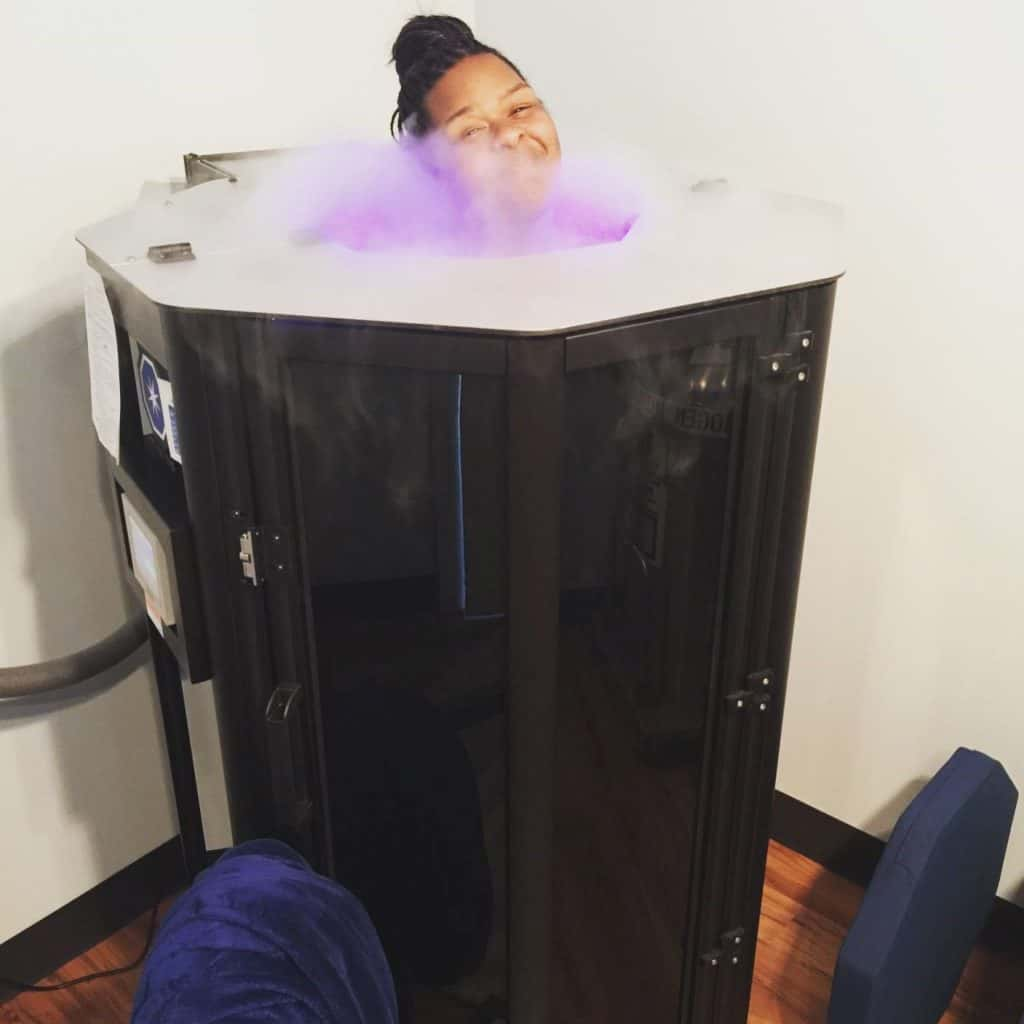 Two things happened this week: I gained five pounds and I experienced cryotherapy.
First, the weight gain. I am a creature of habit, so I've eaten the same thing for the last 6 weeks. I roast veggies and pair them with quinoa or spinach. I then add in avocado or chicken. I snack on sugar snap peas and hummus. I drink water and coffee with a splash of cream. That's it.  But I gained five pounds. Five whole pounds. After meeting with Rachel at Core Medical Center, she suggested a few things that will help my body not hold onto weight. I tend to eat later in the evening, so I am changing my eating schedule. My largest meal will be lunch and I will eat a light snack around dinner time. I am also changing up my workout routine. I currently meet with my trainer twice a week and do cardio the other 4 days. This week, I'm going to change up my cardio days and add in some strength training. Hopefully that will do something helpful!
Now, cryotherapy! Oh my gosh! This was the craziest thing I've ever done. I spent 3 minutes talking with Danielle (a manager at the clinic) while the temperature in the cryo-sauna went well below -135 degrees F. I don't have enough words to explain how amazing this procedure is. Cryotherapy is good for helping to heal sore muscles. It also helps to detoxify your blood. I am attaching a link so that you can watch a simple video that I made immediately after I left the Cryo Clinic of the Midwest (http://cryoclinicofthemidwest.com/cryo-clinic-faqs/).
This week has been interesting, to say the least.
CLICK HERE TO WATCH THE VIDEO: https://www.facebook.com/MsMicahRose/posts/10155285673073259
We are so excited to be following Micah and we can't wait to keep seeing her results!
GOOD LUCK MICAH!