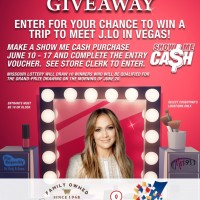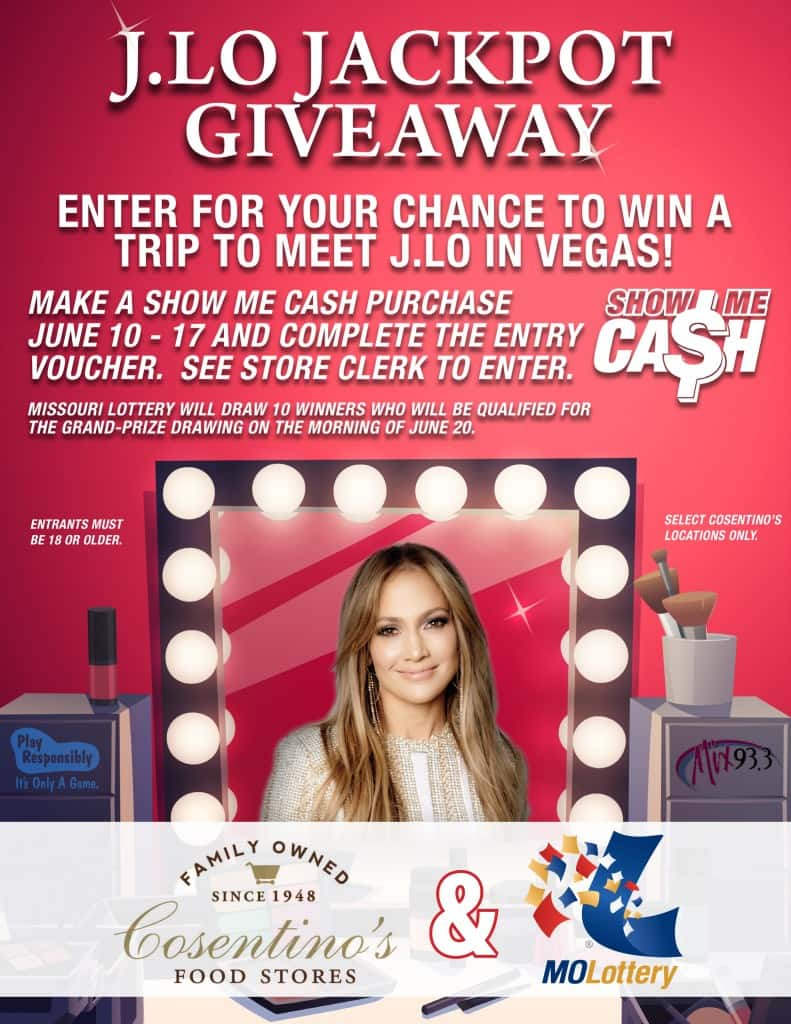 Still trying to hit the J-Lo Jackpot with Mix 93.3 and Missouri Lottery?  We have another way for you to win!
Stop by one of the participating Cosentino stores below from now until June 17th for your chance to qualify! Purchase a Missouri Lottery Show-Me Cash ticket to get your entry slip and you could be on your way to Las Vegas to see Jennifer Lopez at Planet Hollywood, get your hair and makeup done by her stylist…and MEET her!  10 winners will be selected and added to our on-air qualifiers for the grand prize drawing on June 20th!
You only have until June 17th…so stop by one of the locations below!
RAYMORE PRICE CHOPPER 285900 W FOXWOOD DR, RAYMORE
PRICE CHOPPER 157937 NE WOODS CHAPEL RD, LEES SUMMIT
PRICE CHOPPER 1091305 N 7 HWY, BLUE SPRINGS
PRICE CHOPPER 1041100 SW STATE ROUTE 7, BLUE SPRINGS
PRICE CHOPPER 359109 N CEDAR DR, BELTON
PRICE CHOPPER 2889717 N ASH AVE, KANSAS CITY
PRICE CHOPPER 171251 SW GREENWICH DR, LEES SUMMIT
PRICE CHOPPER 120896 S M 291 HWY, LIBERTY
NEW MARK SUNFRESH 15610225 NORTH OAK TRFW, YKANSAS CITY