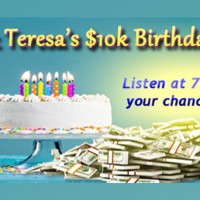 Play our Mix 93.3 Birthday for a chance at $10,000!
Every week day at 7:30am, listen to the Rocket and Teresa Show and be caller number 9 to participate in the game!
Once you're selected, we'll give you that day's special birth date!
If the birth date matches yours exactly…you win $10,000! There are also prizes for matching the month and the month and day!
Good luck!